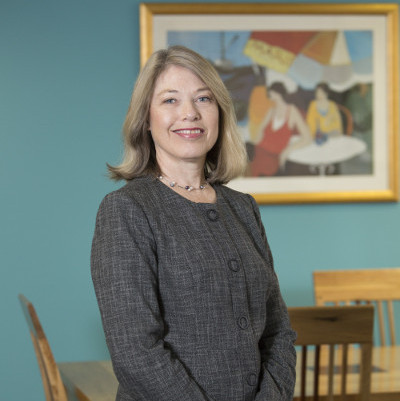 Dr. Kathryn Goozee, CEO/Director
Dr. Kathryn Goozee is the CEO and Director of the KaRa Institute of Neurological Diseases based in Macquarie Park, Sydney, and is an Hon. Associate Professor at Macquarie University, Sydney, within the faculty of Medicine & Health Sciences.
Dr Goozee has a PhD in Clinical Neuroscience focused on the prevention of Alzheimer's disease, examining cognitive, neuroimaging, and blood biomarkers. As part of her PhD, she established and conducted a clinical trial, KARVIAH, examining the influence of curcumin (from turmeric) for the prevention of Alzheimer's disease. Using memory/cognition, neuroimaging (PET amyloid & MRI) and blood biomarker outcomes, results included the discovery of previously unreported blood biomarkers within a cognitively healthy population. This work potentially contributes to scientific knowledge for the development of a reliable blood test for the early detection of Alzheimer's disease. Dr Goozee has more than 35 publications in highly regarded journals, including contributions to book chapters within 'Understanding Alzheimer's Disease'.
As the Managing Director of KaRa MINDS, Dr Goozee leads 20 staff, including specialist clinicians and researchers who deliver some of the most promising clinical trials available worldwide. Integrating advanced knowledge and understanding informed by research, KaRa MINDS offers memory clinic services to the community, helping people navigate what can be a complex diagnosis. Examining health, lifestyle, blood and neuropathology biomarkers, the KaRa MINDS team work to tailor intervention programs based on the person's individual circumstances.
Dr Goozee has a strong track record for establishing new models of service, including being one of Australia's first Nurse Practitioners in Australia specialising in dementia. Dr Goozee's wealth of clinical experience, academic knowledge and passion has earnt her an enviable community reputation. A highly sought guest speaker within the community, Dr Goozee translates research into clear and concise language, with the ability to break down the discord that can exist between researchers, clinicians, and the community.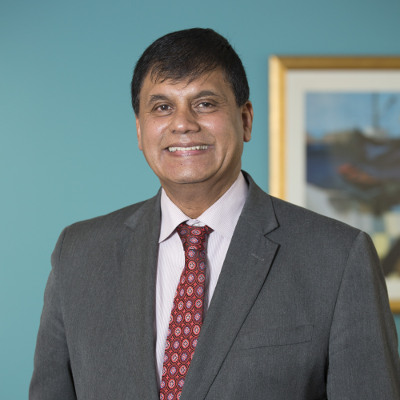 Professor Ralph Martins OA, Co-Director
Professor Ralph Martins is a leading expert in Alzheimer's disease. His research is world-renowned and he is considered an international expert in his field. Professor Martins' research has led to the identification of three novel drug candidates, attracting Federal funding and the interest of key commercial partners. 
He established the McCusker Foundation for Alzheimer's Disease Research in 2000. In 2004, he was appointed to the inaugural Chair in Ageing & Alzheimer's at Edith Cowan University. He is the winner of a number of awards, including WA Australian of the Year, (2010), WA Citizen of the Year (2011) and awarded an Australia Day honour Officer of the Order of Australia (OA) (2013). Professor Martins currently holds a full time Professor appointment across Biomedical Sciences at Macquarie University, NSW, concurrently with Edith Cowan University, WA.
He also has adjunct appointments with the University of Western Australia in the School of Psychiatry and Clinical Neurosciences, Curtin University of Technology's School of Biomedical Sciences, and Hokkaido University, Japan. He has published 350+ publications in mid-to-high impact journals, and holds board membership for three research foundations and several committees for national research organisations.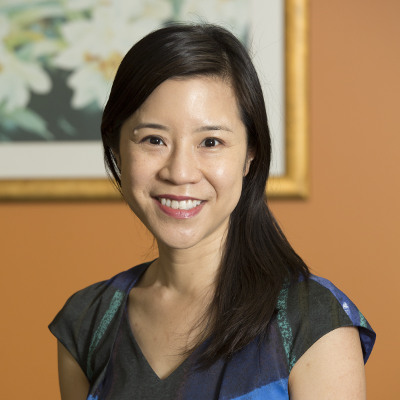 Dr Rosalyn Lai, Principal
 Investigator
Dr Lai is a Consultant Old Age Psychiatrist and provides an integral role at KaRa MINDS working as the Principal Investigator (PI), across all clinical trials conducted by KaRa MINDS. As the PI, she is responsible for the delegation of roles and oversight of the studies, ensuring that the research is conducted as per the protocol, and aligned with Good Clinical Practice.  
Dr Lai graduated in Medicine from the University of New South Wales in 2004, and is a Fellow of the Royal Australian and New Zealand College of Psychiatrists. She completed her specialist training in psychiatry in the South Eastern Sydney and Northern Sydney Local Health Districts and has wide clinical training experience that has included Generalist Adult Psychiatry, Drug and Alcohol, Psychiatry of Old Age, Intellectual Disability and Perinatal Psychiatry.   
Dr Lai works closely with the clinical and research staff at KaRa MINDS, ensuring that each staff member is appropriately trained and knowledgeable to undertake the duties assigned to support volunteer participants within the clinical trials offered. She provides mentoring for staff and supports their capacity to operate at their full potential. Dr Lai has extensive experience in the clinical diagnosis and management of cognitive disorders.
Dr Alison Chan, Medical Sub-Investigator
Dr Chan has been part of KaRa MINDS since its inception in 2015.  She is involved in our clinical trials as a Sub-Investigator within a team of doctors headed by the Principal Investigator.
Dr Chan has over 15 years' experience working in clinical research and in emergency medicine.  She has a personal interest in both brain health and neuro-oncology.
Dr Chan holds a MBBS (Hons 1) from the University of Sydney and a BSc (Hons 1 and University Medal) from the Australian National University.  Dr Chan also work as a Medical Monitor for DataPharm, a full-service Contract Research Organisation (CRO).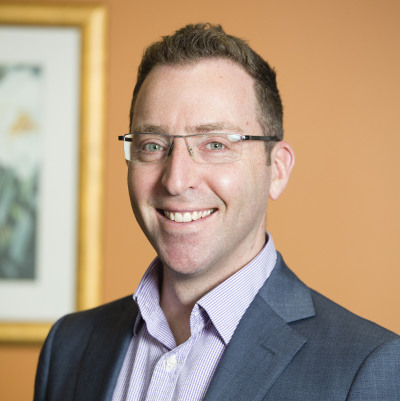 Dr Alex Knopman, Clinical Neuropsychologist
Dr Knopman is responsible for assessing memory and cognition, providing individually tailored cognitive remediation strategies, running our popular Brain Training workshops and supervising cognitive rating staff. He is a Senior Clinical Neuropsychologist with 16 years' experience working with adults suffering from a range of disorders of cognition, including dementia, stroke, mental illness, general neurological and medical conditions. He has particular expertise in dementia diagnosis and a keen interest in healthy brain ageing.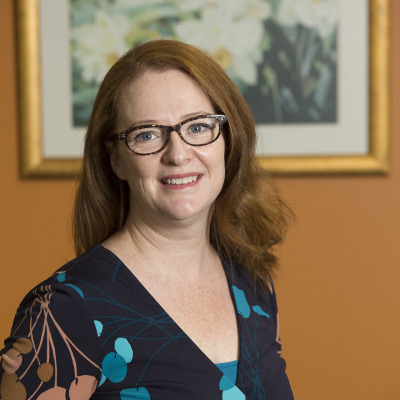 Dr Amanda Olley, Clinical Neuropsychologist
Dr Olley is responsible for clinical services, including assessment of memory and cognition, providing individualised feedback and memory remediation strategies, running our popular Brain Training workshops, and supervising registrars and cognitive rating staff for multi-national clinical research trials. She has has more than 15 years' clinical experience, working across health and university settings specialising in neuropsychiatry, older adult mental health, and rehabilitation (for stroke and traumatic brain injury). Dr Olley is passionate about healthy ageing and believes prevention and early detection are key to maximising our brain health at any age – it's never too late to start!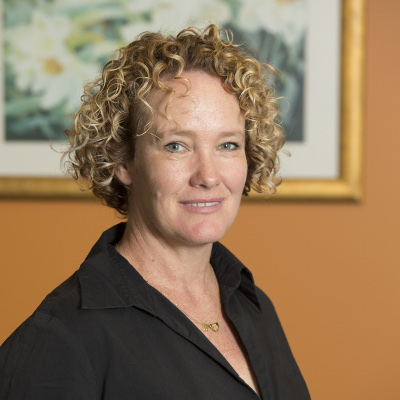 Lisa Swan, Operations Manager
Lisa is a foundational member of KaRa MINDS. She brings to the team extensive experience in health service delivery, as well as more than 16 years of experience managing and developing multiple start-up businesses in the field of healthcare – both in the public and private sphere. 
She has a Bachelor of Business, majoring in Human Resource Management from Murdoch University, Western Australia, and is responsible for operational activities including staff resourcing, to ensure that public expectations are met and surpassed. Lisa plays a critical role in strategic planning at KaRa MINDS, assisting in the development and expansion of services to deliver high quality and comprehensive service offers. She utilises her combined experience and knowledge to support KaRa MINDS, realise the organisational vision, and deliver excellent health and clinical trial services. Lisa is proud to work closely with the CEO to undertake this important work within dementia, which is an area of considerable community need.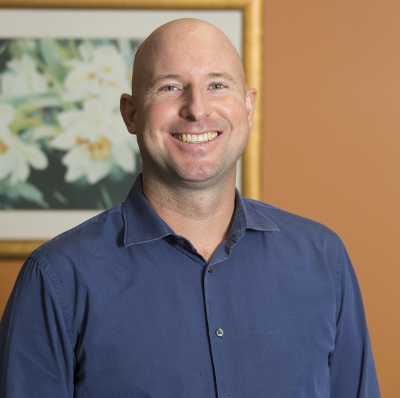 Gaius Gorham, Clinical Trial Co-
ordinator
/ Clinical Neuropsychologist Registrar 
Gaius is a research co-ordinator overseeing a number of clinical trials at KaRa MINDS. He is also responsible for performing cognitive assessments and training staff in this area of practice.  
Gaius Gorham has a Bachelor of Arts - Psychology (1st Class Honours) and Master of Clinical Neuropsychology from Macquarie University. Gaius is currently completing his Registrar program for clinical neuropsychology at KaRa MINDS with a specific focus on healthy brain ageing in older adults, and the prevention, diagnosis and treatment of Alzheimer's disease.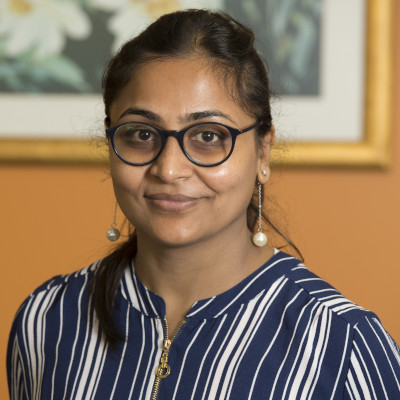 Viral Gandhi, Clinical Trial Coordinator
Viral is responsible for coordinating trials at KaRa MINDs. She has over 8 years' experience in research & development, clinical research and quality control. She is highly skilled at analysis and maintaining documentation regarding all aspects of good clinical, laboratory and manufacturing practice (GCP, GLP & GMP standards).
Viral joined KaRa MINDS in August 2017 and plays an integral role in all our trial-related activities.
Viral enjoys her role supporting the team at KaRa MINDS to conduct highest quality, innovative, clinical trials, as we edge closer to a treatment for Alzheimer's disease and related disorders.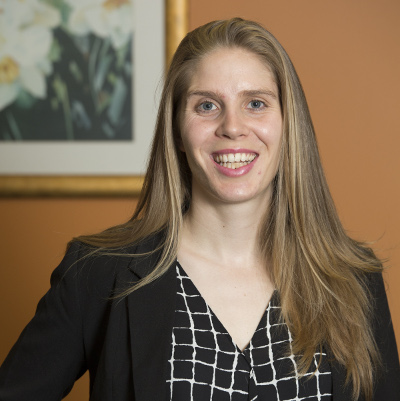 Katarina Kraft, Receptionist
Katarina is the first point of contact at KaRa MINDS and is a multitalented and highly important part of our business. She prides herself in ensuring that volunteers, clients and visitors always receive a warm welcome.   
Katarina joined KaRa MINDS in August 2017, having a background in Health Science, holding a Bachelor of Health Science (1st Class Honours). She also has extensive experience in customer service delivery and team work. Katarina actively integrates these two areas of expertise to deliver an efficient and professional front of house service, whilst ensuring those engaging with our multidisciplinary team receive a cheerful welcome.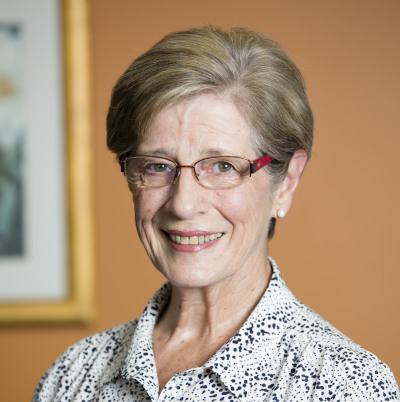 Katharine Fredericks, Registered Nurse
Kate is a highly skilled and experienced Registered Nurse with over thirty-five years of experience in dementia and aged care. Having worked within Memory Clinics, Clinical trials, Dementia Day Centres, the Aged Care Assessment Team, as well as in the general community and residential settings, she is well equipped to provide telephone support to our customers at KaRa MINDS. Kate is also provides pharmacy support within the team.
Kate's ability to combine her clinical knowledge and practical advice to the team is highly regarded, making her a valued member of the team. Kate is a hospital based qualified general nurse, and holds full registration with the AHPRA registration as a Registered Nurse.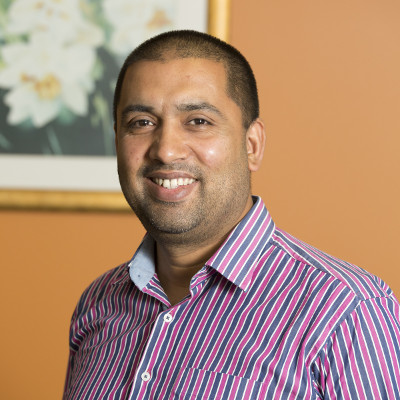 Adam Saeed, Bookkeeper/BAS Agent
Adam is KaRa MINDS bookkeeper and joined KaRa MINDS in 2016.
He is our primary point of contact for finances and payment processing. Adam is integral to team management processes, responsible for payroll and maintaining the financial records of the business, with a key focus on enhancing existing accounting systems.
Adam is a Chartered Accountant (Finalist) with a Bachelor of Commerce and a Master of Business Administration and Finance from Australian Institute of Business (AIB).
He is  also a licenced BAS agent with the ATO. A specialty area of practice for Adam is working within research and development.